Making the decision to Sell your House takes you directly into a very Complex Process. Selling your house successfully while saving as much as possible is always the goal to achieve. Here are the Steps, Tips, and Tricks that will help you get there quickly with Peace, Confidence, and Satisfaction!
▷ HOW can We SELL Our HOUSE in 10 STEPS?
When your home is ready to sell, following a well-defined PLAN helps you complete each step carefully and always ensures a successful sale! Let's explore the 10 essential steps you, as a seller, must take when selling your property.
1. Hire an Experienced Real Estate Broker
In fact, it is strongly recommended by the OACIQ to go through the process of selling a property with a real estate broker. Selling a house with a broker removes all the overheads that bring a real estate sale to the seller. Attention! He's the one who will take care of everything. He will guide you in an efficient, professional, and strategic manner throughout the sales process. Therefore, trust him because he is the broker who really knows what to do to sell your house to the highest bidder.
In reality, finding an experienced broker is a difficult task to accomplish. However, that's what we're here for. Do you want to contact us and learn more about us? Click the button below and dramatically increase the chances of selling your house quickly.
2. Showcase your Home! Invite your Broker to your Home
You will be really surprised by this visit! This is when all the big tasks will come out. With the help of the broker, you will identify all the repairs to be made to maximize the sale value and effective marketing. In fact, you will learn how to Depersonalize your house so that the sale is effective. The purpose of this meeting is only to present the house in its best light. To do this, it is absolutely necessary to highlight the different rooms of your house one by one. So, don't be surprised if you need to clean and declutter all spaces to properly prepare your property for sale.
⚠️ Important! This step is a prerequisite for making an accurate assessment of the value of your home. The realistic sale price for your property absolutely depends on properly marketing your home.
3. Get Your Home Appraised to Sell It. How much is the HOUSE Worth?
How to get a realistic estimate of the value of your home? Certainly, having your property evaluated by a real estate broker is essential to determine the market value of the house. Your real estate agent is responsible for carrying out a Comparative Assessment of the Market, either local or regional. Estimating the market value of your property properly has a direct impact on the sale of your property because it can be done very quickly and to the highest bidder.
It should not be underestimated that, in setting the right selling price, many variables come into play together on the ground. For example, the state of Health of the house, the Geolocation of the Property, and why not, the Financial Pressure that sets in on the seller when putting their house up for sale.
Evaluating your house properly will allow you to have peace of mind and know at what price to sell your house. On the other hand, you will avoid monetary losses by selling as quickly as possible. So, let yourself be guided by one of our experienced professionals and set the price of your home that best suits you!
4. Put your House on Sale
Selling your property doesn't happen by itself. Developing a marketing strategy is an essential step so that your property is visible to potential buyers during their increased search. To do this, take professional photos and create detailed descriptions of your home for sale, this is the initial step.
Then, designing the Promotion of your home on the different sales channels is the key to putting your house up for sale. So, now is the time to properly Create the Ad to Sell your House and define Which site to Sell your House on.
5. Organize, Welcome and Negotiate
Welcoming potential buyers, answering their questions, and negotiating purchase offers in order to obtain the best results is a lot of work. Let your broker act and become free from this very demanding and very heartbreaking weight.
Always remember that buyers also have their own brokers who represent their interests very aggressively. Their goal is only to lower the sale price of your home that you love so much.
6. Prepare Legal Documents
Gather all necessary documents. For example, Property Titles, Construction Permits, as well as Sales Contracts. This should be done with the collaboration of your real estate broker and your notary.
JOIN US
I Want to Sell my House Now!
7. Have the House Inspected
Always accept inspections requested by potential buyers. This allows buyers to be ready to buy with the confidence that your home is their preferred choice. Inspections relieve buyers and strengthen sellers. The result of each inspection is a condition report that will let you know what needs to be improved.
Having fewer things to repair brings with it a lot of negotiating power with buyers. A house in good working order gives positive points before the conclusion of the sale.
8. Verify that all Buyer Documentation is Compliant
What documents must every buyer present when selling your house? Indeed, once at this point, it is very essential to carefully check the documentation of the buyer in question.
What documents are needed to buy a house? Here are the 4 most important documents.
Offer to Purchase: Carefully review the purchase offer submitted by the buyer, checking the conditions, price, deadlines, and contingencies.
Financial Prequalification: Review the buyer's mortgage pre-approval to ensure they have the necessary resources to purchase the home.
Proof of Deposit: Ask the buyer to provide proof of the initial deposit they made when submitting the offer.
Final Loan Approval: Ask the buyer to provide you with proof of final loan approval issued by the lender according to the deadline established in the promise to purchase.
9. Sign the Deed of Sale
Once you have verified the legal and necessary documents issued by the buyer and that all conditions are indeed lifted, it is time to proceed with planning the signing of the deed of sale.
Here's what you need to know:
Check the Date of the deed of sale: Carefully check the date of the deed of sale mentioned in the accepted promise to purchase.
Respect the Dates of the Promise to Purchase: Make sure you respect all the dates and deadlines specified in the promise to purchase, including the date of transfer of ownership.
Appropriate the Possession Clause: Familiarize yourself with the possession clause indicated in the promise to purchase, which specifies when the buyer can take possession of the property.
10. Carry out the Transfer of Property of a House at the Notary
Once all conditions of sale have been satisfied, ownership will transfer to the buyer. Here are the 2 general steps involved:
Carry out the verification of titles by the Notary
Checking the titles is a crucial step during the transfer of property at the notary. This makes the notary capable of ensuring the guarantee of titles. Here's what that entails:
Collection of information: The notary collects details relating to the property.
Title search: The notary carries out a thorough search of property titles at the land register or title office.
Examination of documents: The notary carefully examines documents related to the property, such as transfer certificates, mortgage certificates, easements, restrictions, or previous sales contracts.
Verification of the certificate of location: The notary verifies the certificate of location of the property.
Verification of easements: The notary examines registered easements that could affect the property.
Title search report: The notary prepares a title search report which summarizes the results of the search.
Recommendations and resolutions: Based on the title search report, the notary can formulate recommendations or resolutions to resolve possible problems related to titles, the certificate of location, or easements.
Establishment of the title guarantee: Once all verifications and resolutions are carried out, the notary establishes the title guarantee. This guarantee assures the buyer that the property is free of encumbrances and that ownership rights are transferred securely.
Meeting with the Notary for the Transfer of Property
Both the Seller and the Buyer have the obligation to:
Present the necessary documents, including the previous deed of sale (originals), identity documents, and other documents required by the notary.
Check and sign the documents prepared by the notary, you can ask the Notary to send you the draft of the deed of sale for reading before the signing date and the necessary declarations.
What does the notary do:
Check the legal validity of the Deed of Sale.
Proceeds with the registration of the transfer of ownership.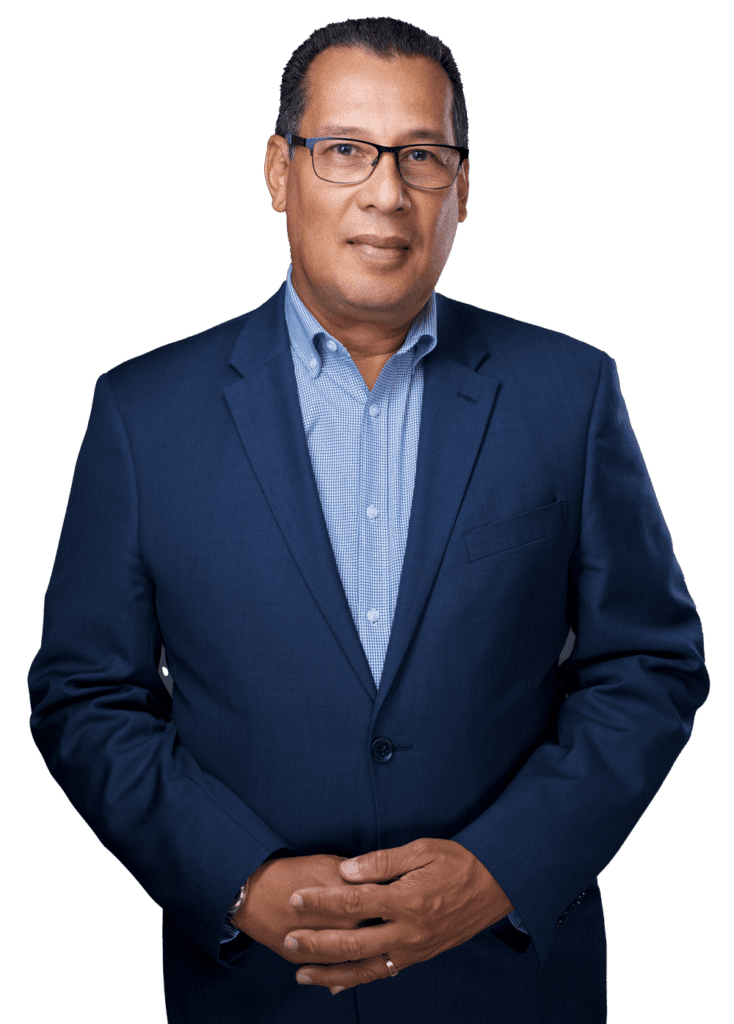 Our STRENGTHS to INCREASE YOUR CHANCES OF SUCCEEDING in a Satisfactory Sale
SOLID EXPERTISE in the local market by detecting market trends, comparable property prices as well and effective sales strategies.
COMMUNICATE GOOD with potential buyers in a persuasive manner, answer their questions, and negotiate offers by representing your interests.
EXTENSIVE COMMITMENT to our customers by being available to answer their concerns and questions. Respect agreed deadlines and demonstrate honesty, integrity, and trust in all interactions.
Why do you Want to Sell your House?
Before Selling your BUILDING, it is important to understand why you want to sell it. Some common reasons for a real estate sale include the need to move for business reasons, expanding or downsizing a family, needing cash flow, or simply wanting a change of scenery.
No matter the reason, selling your home can bring many benefits.
ADVANTAGES of Selling Your House
Selling your house can bring you many benefits, including:
01
Profit on your investment
The opportunity to make a profit on your initial real estate investment.
02
Freedom of movement
The freedom to move to a new location that better suits your needs and preferences.
03
Reduced Bills
The ability to reduce your monthly bills by opting for a smaller or more energy-efficient home.
04
affordable maintenance costs
Eliminate maintenance and repair costs associated with owning your current home.
05
other investments
The ability to put your money into other investments or devote it to other financial priorities.
---
Common REASONS to Sell a House
There are many common reasons to sell a house, including:
01
Family change
Change in family situation (divorce, marriage, birth of a child, etc.).
02
money question
Need cash to finance a project or repay debts.
03
Renovation
Upgrade or renovation of the residence.
04
career change
Job change or career opportunity in a new region.
05
down-sizing
Need to downsize or move to a smaller home.
Make an informed decision to sell your home
It is important to make an informed decision by evaluating all aspects of that decision. Consider your motivations for selling, your financial situation, your local real estate market, and other relevant factors.
Also take the time to educate yourself about the real estate sales process, including the pros and cons of selling your home with or without a real estate broker.
The more informed you are, the better able you will be to make the right decisions throughout the sales process.

M. Edgar Sanson – Real Estate Broker
Before continuing
Let's talk a little bit …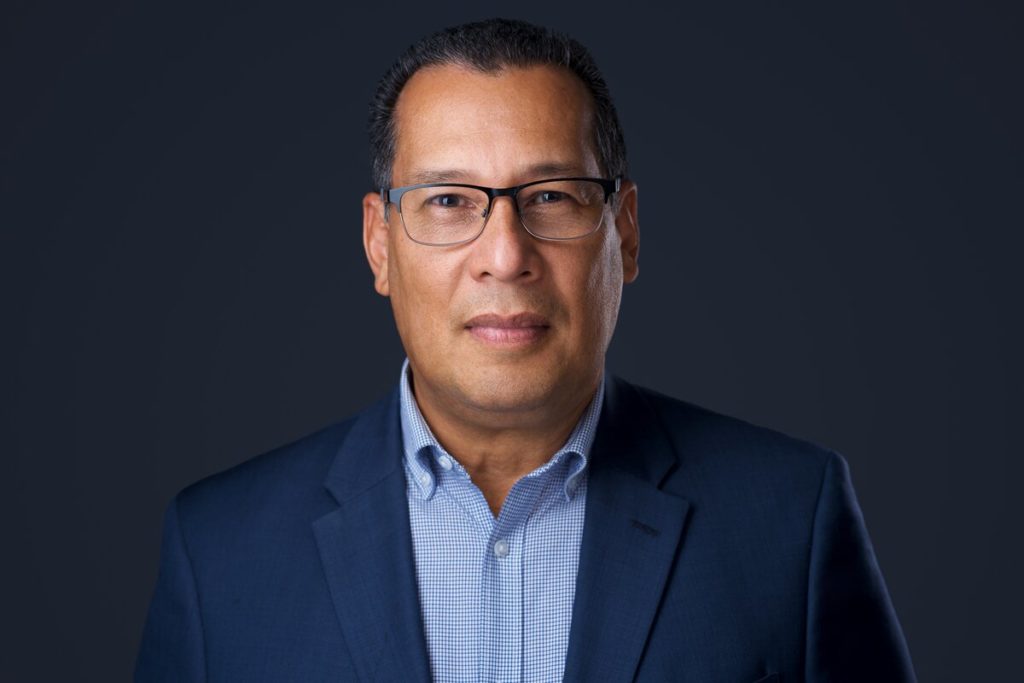 How do I Sell my House fast? What should I do to SELL quickly?
If you've already said: "I want to sell my house", it's completely normal to ask a lot of questions. For example: "How can I sell my House Quickly", or even better, "What is the best procedure to put your house on sale". All of this responds very well to your fears as a property seller because your goal is only to sell your house quickly and to the highest bidder.
Whether it's your first time or not, selling real estate can get very stressful and very emotional. We don't hide the fact that your home is often one of the biggest investments.
Being a seller means that you already have some experience in real estate. Indeed, you have acted at least once, as a buyer. This gives you an idea of what you need to do to get there. For example, there are financial, legal, and research process aspects.
Now you need to spend a lot of time to make your house as attractive as possible to attract potential buyers. Additionally, if you are also planning to purchase a new home, this also adds additional stress to the home-selling process.
"SELLING Real Estate is Complex BUT you are NOT Alone!"

— Edgar Sanson
10 Practical Tips to Better SELL your HOUSE
1. Improve the Exterior Appearance of your Home
Maximizing the visual appeal of your property breaks the ice for all buyers from the start. To do this, it is absolutely necessary to clean, maintain, and paint exterior surfaces, such as walls, sidewalks, and fences, among others.
Also, do your best by tending to your garden in a very detailed manner. A good first impression is part of a successful sale.
2. Depersonalize the interior in order to promote sales
Creating a neutral and welcoming environment inside your nest is always a winning formula. Never forget to put away personal items such as family photos, clothes, and tools.
This will make it easier for potential buyers to imagine themselves in your home. The objective is only to allow future owners to imagine themselves living in your house.
3. Make All Necessary Repairs
Fix small problems like leaks, cracks in walls, or faulty faucets. These efforts will give a positive impression to potential buyers. Put yourself in the buyer's shoes and you will find out what needs to be repaired because it could harm the sale of your home.
4. Do a Deep Clean
Adding value to your home does not mean investing aggressively to improve aesthetics. Sometimes you just need to do a COMPLETE CLEAN, including dusting, cleaning the floors, and washing the windows. So, always make sure before each visit that your house is clean and tidy.
5. Highlight Key Features for Sales
Identify the very Attractive Assets of your Property in order to highlight them before the eyes of all potential buyers. Here is a concrete example that adds value to the home for sale in front of others. If the home contains a beautiful fireplace, making sure it is highlighted during showings becomes a priority.
6. Set a Realistic PRICE to Sell your House without constraints
In fact, carrying out research on the prices of comparable houses in your area ensures that the price set will always be a COMPETITIVE and fair PRICE, both for you and for the buyer. A price that is too high can discourage potential buyers before they even contact you.
7. Use high-quality PHOTOS
Once home buyers begin their search to find what meets their needs, one of the first things they want to look at are photos of the home for sale.
So, taking PROFESSIONAL PHOTOS of your home for sale is essential to attract their attention as well as spark their interest. Remember, most buyers search for homes online first, so photos are a big draw for them.
👋 SECOND BREAK!
Take this without stress!! Let's continue to successfully complete the Steps to take when selling your house!
8. PROMOTE Your Home
It's never enough! Use all available channels, such as real estate websites, social media, and local newspaper ads. Promoting the sale of your home and reaching a large audience of potential buyers is going to become a very important task in everything you need to do to sell your home.
9. Prepare for VISITS of the House for Sale
Be ready and available to show your home at any time. Sometimes visitors take the weekend to plan all their visits. So, also be aware that you may sign a house sale transaction on a Saturday or Sunday.
To do this, it will always be necessary to ensure that the house on offer is well-lit, pleasantly scented, and welcoming for visitors, our future buyers.
10. Hire a REAL ESTATE BROKER to Sell your House
Even if you have experience selling real estate, it is wise to hire a qualified real estate broker with extensive experience in the field. They will be able to guide you throughout the sales process and maximize your chances of selling your house to the highest bidder.
Tips for SELLING your House Quickly. Tips and tricks!
Listen to this video and get free advice to complete your property sale quickly and at the best price.
Attention! This video is in French! So, the English version will come soon! Excuse us for any inconveniences. Thanks
Sell your House by avoiding the 4 Common MISTAKES.
Mistake 1: Not properly preparing the house for sale
Failing to properly prepare your home before listing it for sale can reduce its appeal to potential buyers. Here are some key points to consider:
CONSEQUENCES
Extend the sales period.
Reduce the chances of getting a good price.
Discouraged potential buyers.
General poor appearance of the house.
HOW TO SOLVE
Make necessary repairs.
Declutter.
Depersonalize spaces.
Clean thoroughly.
Highlight the strengths of your home.
Put away personal items.
Arrange furniture to show off spaces.
Have all rooms well lit and well ventilated.
Mistake 2: Setting an unrealistic sales price
Setting an unrealistic sales price can discourage potential buyers and extend the time to sell. Here are some key points to consider:
CONSEQUENCES
Repel potential buyers.
Make it difficult to sell.
Deprive part of the real value.
HOW TO SOLVE
Also, consult a professional real estate agent for additional advice.
Consider recent sales prices of similar homes.
Take a close look at local real estate market trends.
Consider the unique features of your home.
Be objective so as not to overestimate the value of your home.
Trust the information your broker gives you during your evaluation.
Mistake 3: Underestimating the importance of marketing
Effective marketing is essential to attracting potential buyers and selling your home quickly. Here are some key points to consider:
CONSEQUENCES
Declining interest from potential buyers.
Extend the sales period.
Reduce the chances of getting a good price.
HOW TO SOLVE
Use different marketing tools: real estate websites, social media, local newspaper ads, "For Sale" signs, and virtual tours.
Call a real estate marketing professional.
Create a detailed ad with beautiful photos.
Highlight the strong points of your home in the Ad.
Mistake 4: Neglecting Negotiations
Negotiations are an integral part of the process of selling your home. Neglecting negotiations can lead to problems or delays. Here are some key points to consider:
CONSEQUENCES
Lead to disagreements between buyer and seller.
Delay closing the sale.
Abort the transaction.
HOW TO SOLVE
Study recent sales comparables.
Know the prices and specifics of the local real estate market.
Be prepared to defend your price.
Use different negotiation techniques: compromise, active listening, and finding mutually beneficial solutions.
Show respect.
Be patient throughout the process.
Know how to compromise during negotiations.
Know how to stay firm on your demands.
Find a balance between getting a good price and satisfying the buyer.
Selling your House: The 3 Key Activities to Prioritize!
Preparing the house: Carry out renovations, declutter, and stage the house to make the PROPERTY attractive to buyers.
Accurate Price Assessment: Determine the right SELLING PRICE while attracting Buyers.
The Prolonged Sales Process: Finding Buyers, Arranging Viewings, Negotiating Offers, and Finalizing Transactions can take time.
❌ What to Avoid: Negative Effects Caused by the Implementation of These Activities
Financial Stress: Incorrectly assessing the sale price can lead to financial difficulties. This can result in either a sale below its true value or the property freezing on the market for an extended period of time. The latter results in unforeseen additional costs in the budget.
Frustration and impatience: The prolonged sales process can lead to frustration among sellers because they find themselves in a state of impatience and uncertainty regarding the finalization of the transaction. Notably, the prolonged sale may also cause delays in the seller's future plans. For example, buying your new house or even managing your move.
Work overload and time pressure: Preparing the home for sale requires an investment of time, energy, and resources. This can create an overload of work for sellers, who must juggle renovations, showings, and negotiations while continuing to manage their other daily responsibilities. This time pressure can be exhausting and impact their overall well-being
✅ How to Minimize Their Impact on You?
Work with an experienced real estate agent: A knowledgeable agent can help determine an accurate sales price, manage the sales process efficiently, and reduce financial stress by best negotiating offers.
Plan Ahead: Sellers can reduce frustration and impatience by carefully planning the sales timeline, considering realistic deadlines, and anticipating potential delays.
Outsource tasks: Hiring professionals to handle renovations, staging and other aspects of home preparation can ease sellers' workload and allow them to focus on other important aspects of the sale.
Conclusion
Selling your home is a complex process. However, by following the right steps and avoiding common mistakes, you can make a successful sale.
Take the time to prepare your home, price competitively, attract potential buyers, negotiate favorably and close the sale quickly. Remember to make informed decisions throughout the process and hire real estate professionals.
📞 (514)-821-8408 ⇨ Sr. Edgar Sanson
Good luck with your sale!
How do you Sell your House Quickly?
Are you ready to discover the well-kept secrets of real estate sales and Selling Your House Very Fast?
Find Unexpected Tips that make a big difference.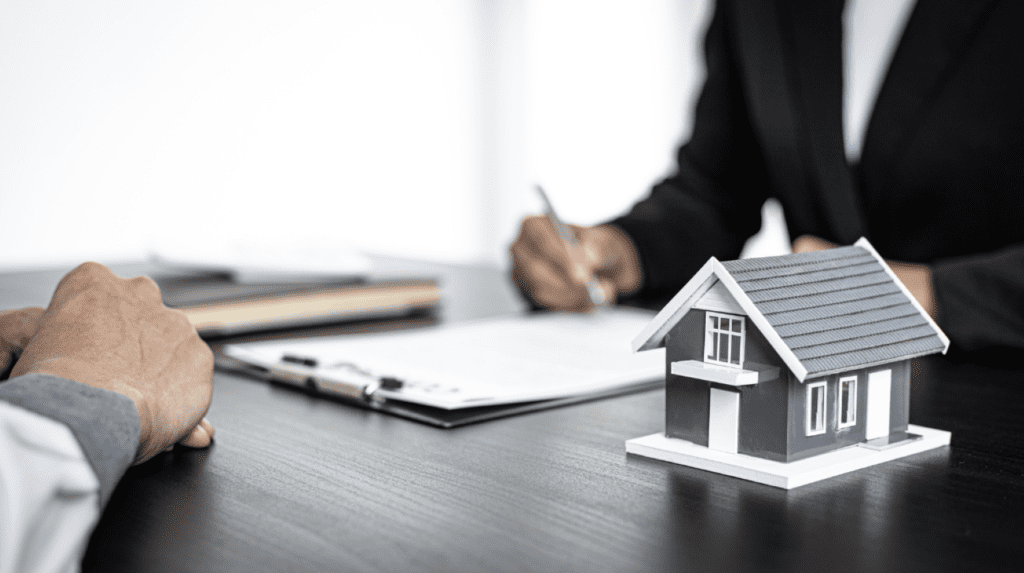 FAQs :
1. What documents must be provided for the sale of a house in Montreal?
1. Certificate of Location: Document that provides information on the boundaries of the property.
2. Previous deed of sale: Document that proves the chain of ownership and confirms the legitimacy of the seller.
3. Municipal tax statement: Document indicating the amounts of unpaid or future municipal taxes for the property. Electricity or gas accounts will need to be included (if applicable).
4. Condo fee statement (if applicable): Only if the property is a co-ownership.
5. Certificate of Non-Disclosure (if applicable): Document required for new construction to confirm that the seller has not received notice of disclosure regarding construction defects or pending claims.
6. Proof of home insurance: Document that proves valid home insurance.
7. Inspection Report (if applicable): If an inspection has been performed on the property, an inspection report may be requested to verify the condition of the property and any necessary repairs.
8. Copies of completed renovations (if applicable): If major renovations have been completed on the property, proof of renovation permits and compliance with building codes may be requested.
9. Mortgage discharge: Document signed by the creditor and a notary or lawyer, this document confirms to the buyer that your mortgage has been fully repaid.
10. Seller's declaration: Document made by the owner where he will transmit to the best of his knowledge information about the condition and history of his property.
2. How much should I price my house to attract interested buyers?
The sale price of your home will depend on several factors such as location, size, condition of the property, and current market trends. It is recommended to consult a real estate broker who can carry out an accurate evaluation of your home taking into account recent comparables and the specific characteristics of your property.
3. How long does it typically take to sell a house in Montreal?
How long it takes to sell a house in Montreal can vary depending on many factors, such as location, price, market demand, and seasonality.
In general, a well-presented and correctly priced home may sell more quickly, while other properties may take longer to find a buyer.
Your real estate agent will be able to give you a more precise estimate based on your specific situation.
4. How can I maximize the value of my home before putting it on the market?
To maximize the value of your home, you may want to consider making certain improvements or renovations that can have a positive impact on its appeal and value. This may include repair work, decor updates, kitchen or bathroom renovations, and energy improvements.
A real estate broker can advise you on the most cost-effective improvements based on your budget and the local market.
5. What are the legal rights and obligations of home sellers?
You have the obligation to provide accurate and complete information about the property, to respect the deadlines agreed in contracts, and to comply with applicable laws and regulations.
You also have the right to set the sales price, negotiate the terms of the sale, and choose the buyer with whom you wish to conclude a transaction.
6. What are the information reporting requirements for selling a home?
When selling a home, you must complete and provide a disclosure statement to the prospective buyer. This declaration contains information about the condition of the property, repairs made, previous losses, and other relevant details.
The purpose of this declaration is to provide the buyer with accurate and transparent information about the property.
A real estate agent or notary can guide you in preparing this declaration in accordance with legal requirements.
7. What are the tax considerations associated with selling a property?
You may be subject to capital gains taxes if the value of your home has increased since you purchased it. However, there are potential exemptions for primary residences that could reduce or eliminate these tax obligations.
It is recommended that you consult a tax expert or accountant specializing in real estate to understand the tax implications specific to your situation and to optimize your tax situation when selling your home.